Blazewada
Mudiripoyina Bewarse
Username: Blazewada

Post Number: 4438
Registered: 08-2008
Posted From: 220.255.7.162


Rating: N/A
Votes: 0 (Vote!)
| | |
| --- | --- |
| Posted on Tuesday, July 28, 2009 - 2:42 am: | |
---
India's external debt at $229.9 billion

India's external debt went up by $5.3 billion or 2.4 per cent to $229.9 billion as of March 2009, the Reserve Bank said in the first quarter review.

The debt denominated in US dollar accounted for 57 per cent of total external debt.

The country's foreign exchange reserves provided a cover of 109.6 per cent to the external debt. However, the foreign exchange cover was higher at 137.9 per cent as of March 2008.

The decline in forex cover to external debt was due to decline in forex reserves.

The bank has factored in debts from different sources like IMF, External Commercial Borrowing, NRI deposits, Trade credit, Bilateral and Multilateral credit.

The Reserve Bank said the debt service ratio was comfortable at 4.6 per cent as of March 09. The total short-term debt obligations accounted for 40.6 per cent of the total external debt.

The total debt to GDP ratio stood at 22 per cent as of March 09 against 19 per cent the year before.

ee appu eppatiki terenoo.. inko 5 years ki enta oeruguddoo..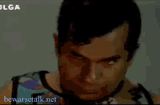 ---
Born to

Forced To